From Graduates to Social Entrepreneurs: The Story of Longevity Design House
GE Seminar on Service Leadership

Imagine 8 years after your university graduation,
what will you be doing?
In 2015, four fresh graduates, who studied different disciplines at HKBU , started up a social enterprise Longevity Design House (長屋設計) with a mission to foster a more elderly-friendly living environment, so that the elderly can lead a comfortable life in their twilight years.
The company provides renovation services specialised for the elderly, at an affordable price by recycling unwanted construction materials. The unique nature of the company has made it successful with a monthly turnover of over 1M in 2 years and their story is widely reported on mass media.
In this seminar, the co-founders of Longevity Design House will share their business start-up experience on:
how they initiated and implemented the idea of starting a business focusing on the needs of the elderly;

how they conducted resources and marketing research;

what difficulties they encountered and how they solved them in the process;

what the future plans of the social enterprise are.
The event will be conducted in English, and recognized as a CCL activity .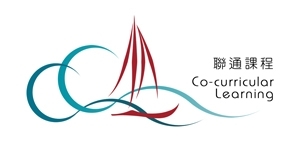 Date:
1 Mar 2017 (Wed)

Time:
3:30 – 5:00pm


Venue:
AAB613 6/F,
Academic and Administration Building,
Baptist University Road Campus, HKBU
All staff and students are welcome!
Co-organized with:
Department of Management,
School of Business, HKBU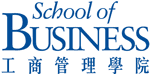 Sponsored by:
Service Leadership Education Project at HKBU
Honorable Speakers
Co-founders of Longevity Design House, who are HKBU graduates
TV show interviews by TVB Jade
The social enterprise provides one-stop services including recycling unwanted construction materials, doing small-scale domestic renovation at a more affordable price, and providing expertise in sourcing safety accessories for the elderly. The services not only help enhance home safety and minimize the chance of domestic injuries of the elderly, but also help reduce the amount of unwanted construction materials and the burden of people taking care of the seniors.
Besides operating in a business model, the social enterprise also contributes to the society by setting up a charity fund, which aims to provide support to conduct research on improving the living environment of under-served elderly community in Hong Kong.
Photos of Longevity Design House projects and media interviews
For enquiries, please contact Miss Shirley Chu at ge@hkbu.edu.hk or 3411 2864.
Visit our Facebook Photo Album