GE Teaching Award
Award Recipients
Ms Vicky Man
AY2018/19 Individual
Senior Lecturer, Language Centre
Faculty of Arts
HKBU
Office: OEE805(A)
Office number: (852) 3411-2442
Email: vickyman@hkbu.edu.hk
Qualification
M.A. in Linguistics (University of Victoria)
B.A. in Linguistics (Simon Fraser University)
Cert. in TESL (Simon Fraser University)
Research Interests
World Englishes
Pronunciation pedagogy and assessment
Acoustic phonetics and speech prosody
Writing and speaking across the curriculum
Ms. Vicky Man is a senior lecturer in the Language Centre, Hong Kong Baptist University. She received her B.A. and M.A. in Theoretical and Applied Linguistics in Canada, with a specialization in Phonetics. Currently, she is the coordinator of several credit-bearing courses including 'University English I', 'Advanced English Pronunciation for Professional Communication', and an interdisciplinary GE course 'English in the World Today'.
Vicky has contributed to the scholarship of teaching and learning through actively engaging in action research and disseminating her findings in international conferences and scholarly publications. She has secured a UGC Teaching & Learning grant for an inter-institutional project on English across the curriculum and two HKBU Teaching Development Grants for developing English pronunciation materials, and has joined an international research project on English accents. Vicky's latest research focuses on the integration of mobile technology in enhancing students' English skills needed for their final-year or capstone projects.
Recognition from the Selection Panel
Ms Man has been engaged in the GE Programme for many years and she is now teaching GCLA1008/1009 University English I/II (Core Requirements) and GDAR1037 English in the World Today (Distribution Requirements in Arts). The Panel acknowledged Ms Man's continued contribution to GE and especially appreciated her vision and commitment about transformation through education – to transform students from mere competent specialists in their own fields to educated citizens equipped with diverse skills. The Panel complimented Ms Man as being a caring and energetic teacher who devoted herself to teaching and nurturing students, and shared her belief in the transformational power of GE and undergraduate education.
In her presentation to the Panel, Ms Man demonstrated how she taught language in context in GDAR1037 English in the World Today, a course that aims to help students to better understand different varieties of English as spoken by people around the world and be more sensitive to the cultural assumptions of different speakers. The Panel commended how Ms Man incorporated various class activities such as videos, games and discussion to engage students in class, and was pleased to see some of the students' works. The Panel also exchanged views with Ms Man on the course content and students' learning needs, including competence in English communication.
The Panel recommended Ms Man to receive the GE Teaching Award to honor her excellent performance, and hoped Ms Man would continue to make sustained impact in promoting GE, teaching excellence and best student experience.
Recognition from Students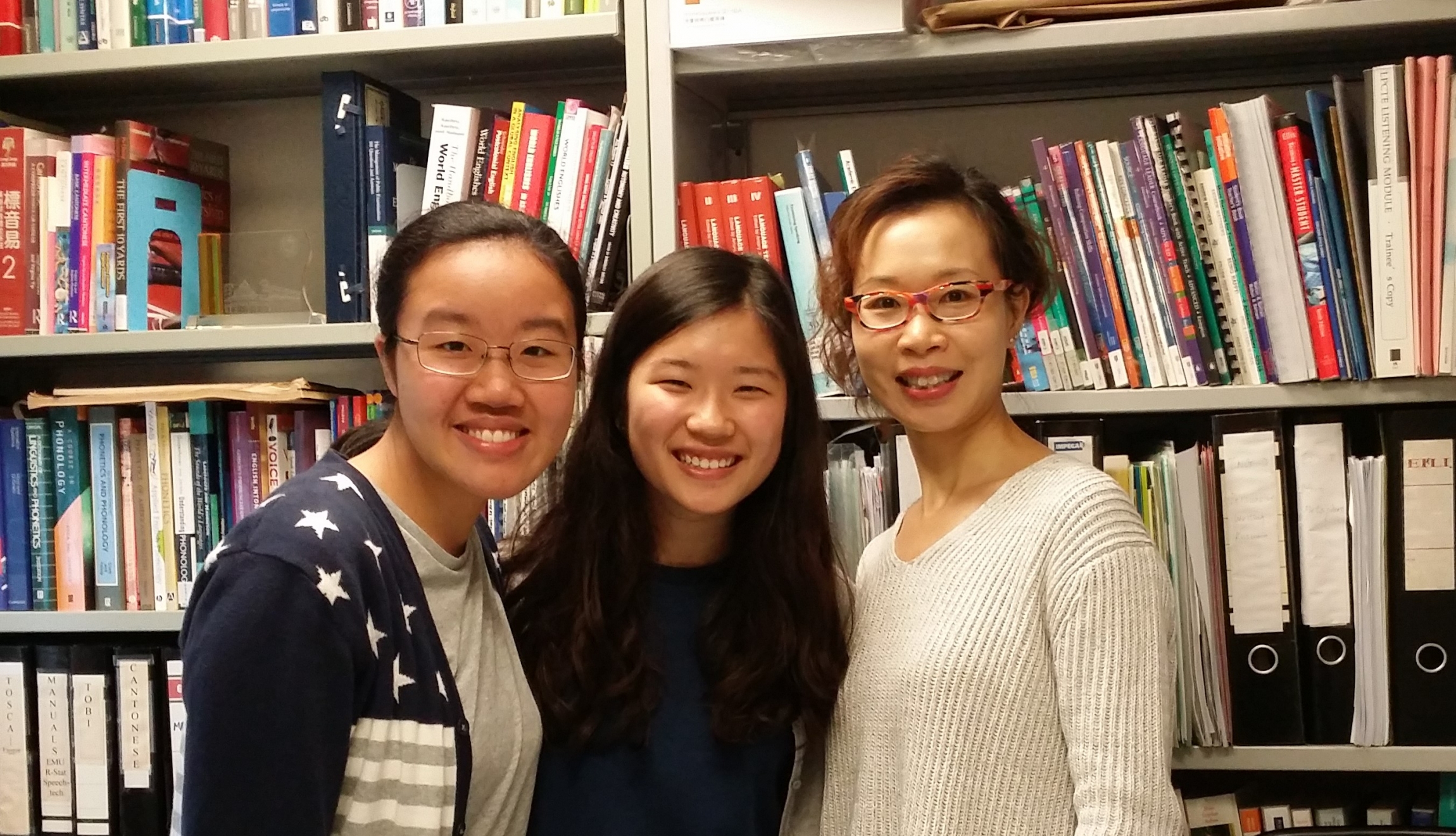 Students appreciated that Vicky's class was engaging and interactive, and demonstrated how learning could be fun, interactive and not boring. She was well prepared and her class centered on understanding rather than recitation and instilling content one-sidedly. Vicky created a friendly and relaxing learning environment where students felt that they were welcome to answer questions and discuss topics.
Students were inspired by Vicky's class which helped enhance their personal growth. They came to understand how people from different places had different accents; more importantly, they learned that they should not be ashamed of their own accent, nor should they discriminate people with heavy foreign accents.
Here are some of the comments from Vicky's students: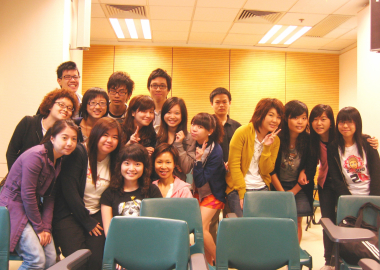 "Vicky was approachable and helpful as she was very willing to stay behind class and discuss the questions with us. Besides, Vicky was an energetic teacher. She managed to maintain the positive and engaging atmosphere even when she was sick. We could feel her enthusiasm and passion."
I was impressed that Vicky remembered the names of all students. She encouraged us to actively participate in class and engaged us with a range of activities, for example, group discussion, instant Q&As using Kahoot! and Mentimeter. She responded positively and explained patiently even when we made mistakes.