Interdisciplinary Teaching and Learning for a Multi-Faceted World (Prof. Susan Fiksdal and Prof. Martha Carothers)
GE-Dialogue – Interdisciplinary Teaching and Learning for a Multi-Faceted World
20 Sep 2011 (Tuesday) 12:45 pm – 2:30 pm
(light lunch from 12:30-12:45pm)
Venue: ACC 209
Are you wondering why interdisciplinary teaching and learning is being encouraged in GE courses at HKBU? Are you mystified about how to get started in designing a course? In this workshop you will learn about why interdisciplinary teaching and learning prepares students so effectively for their future work and lives and you will gain a perspective on a variety of design approaches as well as goals.
Speakers Biography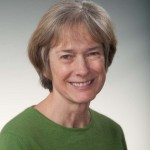 Professor Susan Fiksdal
Visiting Fulbright Scholar
Hong Kong Baptist University
Linguist
Former Head
The Culture, Text and Language section
Evergreen State College
Professor Susan Fiksdal, Fulbright Scholar at HKBU for the 2011-12 academic year, joined HKBU from the Evergreen State College, an innovative liberal arts institution in Washington state. As a linguist from Middlebury College with PhD from University of Michigan, she has been the head of the Culture, Text and Language section of the curriculum at Evergreen. Author of 10 publications and numerous papers on text, language and life-long learning topics, Professor Fiksdal is now working with the GE Office, CHTL as well as coordinating with a team of scholars through the Hong Kong America Center providing support on the General Education programs for Hong Kong's tertiary institutions as part of the 3-3-4 Educational Reform Initiatives. In the coming academic year, Professor Fiksdal will provide support on the General Education Programme as well as the faculty development by hosting various workshops and seminars.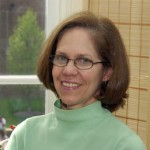 Professor Martha Carothers

Visiting Fulbright Scholar
City University of Hong Kong
Visual Designer
Former Associate Director
Undergraduate Studies
University of Delaware
Professor Martha Carothers, Fulbright Scholar at City University for the 2011-2012 academic year, is Professor of Art at the University of Delaware. Her MFA is from Penn State University in graphic design. Professor Carothers was Faculty Director of the General Education Initiative and Center for Teaching Effectiveness at Delaware. Prior to that she was Associate Dean for Arts and Humanities and Chair of the Department of Art. Along with Professor Susan Fiksdal and the Fulbright Team located at Hong Kong universities, Professor Carothers will be mentoring faculty and conducting workshops in conjunction with the Hong Kong America Center and the General Education and University Curriculum Reform in Hong Kong.