Happy and Productive Society – Creating a Human x Service Dog Friendly Community and Workplace 服務犬之星 – 創建友善社區與工作間
GE Seminar on Service Leadership 通識教育講座 — 服務領袖教育系列
Service dog, working dog, therapy dog, guide dog, and assistance dog, there are many titles for the dogs, but what are their differences?
Have you encountered a guide dog in your daily life?
Have you seen the healing power of a therapy dog?
In fact, there is an inseparable link between the man and nature. Animals are our valuable partner from nature.
這麼多的名字究竟他們有甚麼分別呢?




你曾在日常生活中遇見過導盲犬嗎?你見過治療犬服務的力量嗎?
其實人與大自然有密不可分的關係,而動物正是大自然中其中一個很珍貴的人類夥伴。
In this seminar, we will examine the relationship between man and animals and explore how animals can help people and enhance our well-being. We together can create a harmonious and inclusive society. Real service dogs will show up in the seminar to interact with the participants.
在這個講座中,我們將會探討人類與動物的關係,動物如何幫助人類,以及如何提升人類身心靈的健康,達至一個更加共融及大同的社會!屆時服務犬還會現身與參加者互動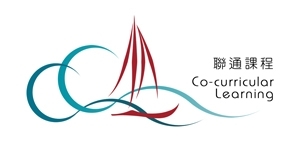 The event will be conducted in Cantonese, and recognized as a CCL activity .
講座將以廣東話進行,並為 CCL聯通課程認可活動 。

Date 日期 :
12 Mar 2018 (Mon)
2018年3月12日(星期一)
Time 時間 :
2:30 – 4:00pm
下午2時30分至4時
Venue 地點 :
AAB305, 3/F, Academic and Administration Building, Baptist University Road Campus, HKBU
浸會大學道校園教學及行政大樓3樓 AAB305室
All students are welcome!
歡迎所有學生參加!
Co-organized with 合辦單位 :

Department of Management, School of Business, HKBU
香港浸會大學 商學院 管理學系
Sponsored by 活動贊助 :
Service Leadership Education Project at HKBU
香港浸會大學 服務領袖教育計劃
Introduction of Speaker 講者介紹

Eddie Sir
MSc MSocSc DProf(Cand) CHAIS MHKIOE MHKPCA MIACP MRSB FISAP
Founding Chairperson of HKIAAI
Certified Humane Education Specialist
Specialist in Human Animal Interventions
Media Interview 傳媒訪問
His recent projects include participants with substance use behavior, special education needs, autism spectrum disorders and also involve Animal Welfare Education etc.
Eddie Sir為專業輔導員,並從事動物輔助介入工作,亦是犬隻行為專家。相關的背景包括導盲犬服務和訓練治療犬等。他成立了香港動物輔助治療學會 (HKIAAI),夥拍經認證的動物,義務為提供社會服務。他所組織的活動旨在締造一個人與動物平等共融的社會,近期的服務項目包括糾正不當使用藥物的行為、特殊教育、自閉症譜系障礙、以及動物福利教育等。
For enquiries, please contact 如有查詢,請聯絡 Miss Shirley Chu 3411 2864 / Miss Yoyo Lo 3411 2049.
Visit our Facebook Photo Album